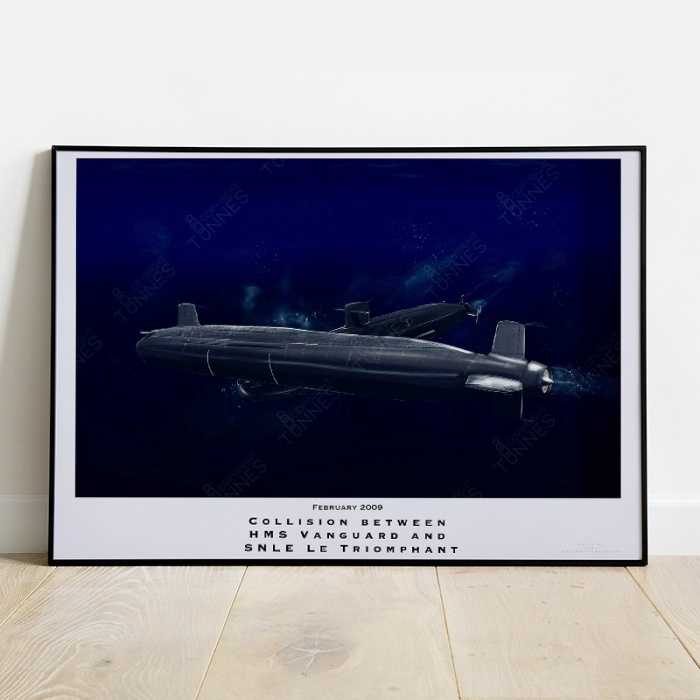 

Poster Collision between "HMS Vanguard" and "SNLE Le Triomphant"
A digital drawing of the collision between "HMS Vanguard" and "Le Triomphant" SNLE in 2009
In-Stock
On the night of February 3-4, 2009, an improbable collision took place in the Atlantic Ocean: the SSBN Le Triomphant and HMS Vanguard collided.

The accident, which fortunately did not make any victim, remains nonetheless spectacular. The two submarines were not able to detect each other, as their acoustic discretion is high.

The visual representation of this event is of course the author's personal interpretation. It seems that the SSBN struck the British submarine from the starboard side, near the missile bay. The French submarine would then have "slipped" under the Vanguard, damaging part of the tower and a diving sail.

Fortunately, the two submersibles were able to return to their respective bases, only later learning the real reason for their collision.

Made on Ipad Pro and procreate in 2020
No customer reviews for the moment.
Customers who bought this product also bought:
16 other products in the same category: